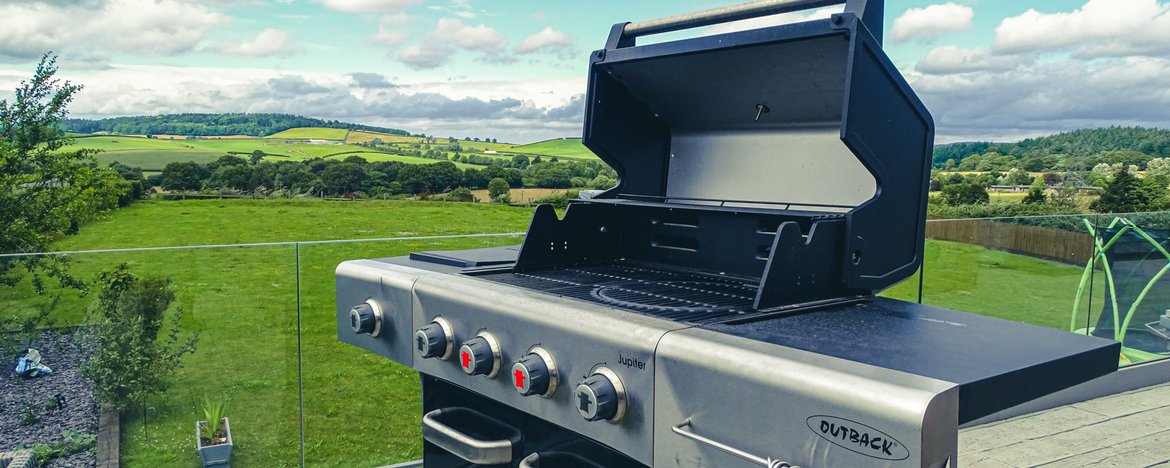 Our top 5 barbecue recipes to get you fired up and cooking on gas (or charcoal).
Regular readers of our blogs may have noticed that here at Carparison HQ, we are rather fond of food. From our pizza lunches to the copious amounts of cake that appear with alarming regularity in our office, it's safe to say that we like to eat.
So naturally, when we hit upon the idea of sharing our favourite barbecue recipes with you in anticipation of a beautifully hot Bank Holiday weekend (we can dream) we were spoiled for choice. As always, our team didn't disappoint and have come forward with some mouth-wateringly good grilling recipes to tantalize your taste buds.
As you'll see, we're a diverse bunch - some like to treat barbecuing as an exact science and some prefer a more experimental approach, so we've provided you with guidelines as opposed to step-by-step instructions. Whatever your alfresco cooking style, we hope you enjoy making these dishes as much as we enjoy eating them!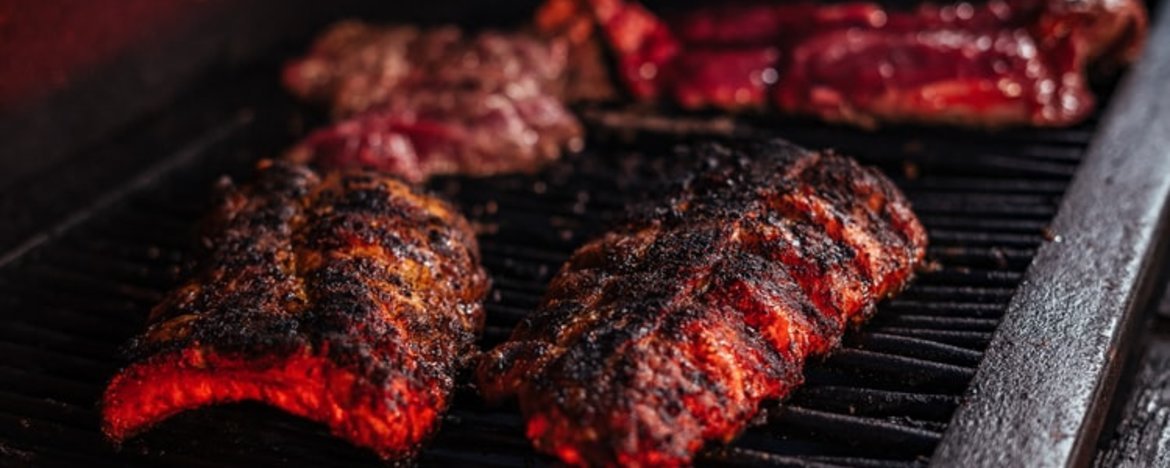 1) Phil's Phenomenal 5
We'd be hard pushed to rank the recipes our team have provided but for sheer volume and variety of suggestions, the top spot goes to Leasing Consultant Phil, who has given us an abundance of ideas.
On closer grilling (sorry), it turns out that Phil is something of an expert in the art of barbecuing as well as the world of car leasing! So much so in fact, that he cooks alfresco most weekends and even rustled up Christmas dinner on the barbie last year.
We think you'll agree, that's pretty impressive - and naturally, he's got all bases covered from the classics to the more experimental.
Here are his top picks...
BBQ Chicken Wings:
Start with some plain flour, paprika powder, onion powder and black pepper, mix well together and toss the wings in it.
Cook on the barbecue (in Phil's case, not a few shabby coals in a bucket FYI) for about 45 mins and 160°c
Coat liberally in a sauce of your choice and serve!
Burgers:
For these, make sure you are using beef mince that contains at least 20% fat so the burgers bind together. Form them into patty shapes and throw them on a cast iron hotplate.
Phil recommends squeezing some yellow mustard on the hotplate first for flavour, press the burger down and season with salt and pepper and allow to cook on one side.
Flip over, add more salt and pepper and, if desired a slice of cheese (Gouda melts well) and some fried onions.
Place in a bun and stack as high as you dare.
Sticky Ribs:
Make up your dry rub using brown sugar, chilli powder, paprika, onion powder and any other herbs or spices that take your fancy.
Sprinkle the rub over the ribs and cook on the barbecue at a 107°c indirect heat for 2 - 2.5 hours.
Remove from the heat and carefully wrap in tin foil with some butter and a splash of liquid - cider or apple juice works well.
Return to the BBQ for a further 2 hours.
Remove and unwrap and place them back on the barbecue.
Continue to cook for an hour, basting every 15 - 20 minutes with your favourite barbecue sauce, then enjoy.
Toasted Pineapple:
Peel a fresh pineapple and liberally coat with cinnamon.
Cook on a rotisserie for 45 mins - 1hr at about 150 - 170°c
Rib of Beef:
Season well with plenty of salt and freshly ground black pepper.
Cook on the rotisserie at 160°c until the internal temperature hits 60°c then remove.
Heat the barbecue as hot as you can get it - around 400°c - and place the beef back on to char the outside.
Rest for as long as you can before carving.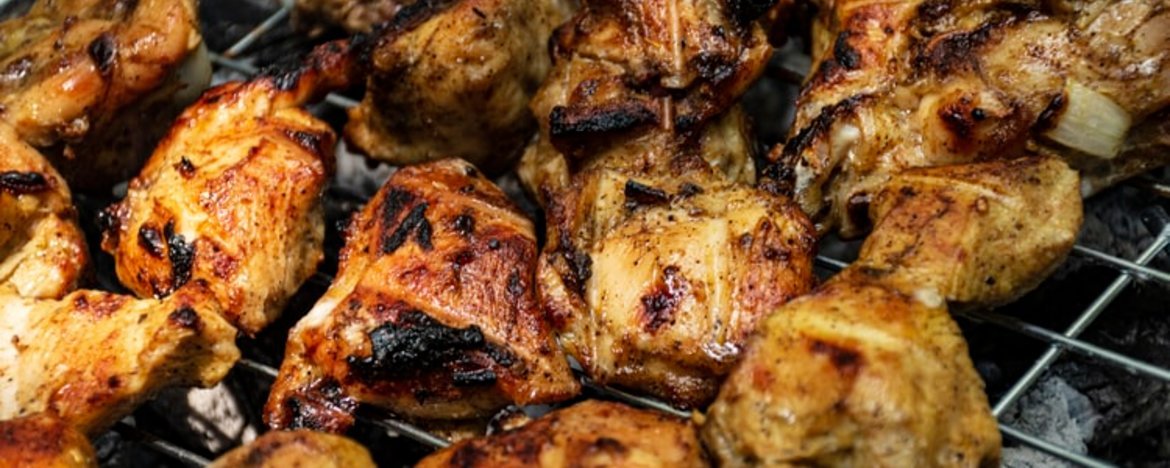 2) Richard's Jerk Chicken
This little number comes to us courtesy of Marketing Manager Sarah's partner and we are assured that it tastes every bit as good as it sounds. The quantity of dry ingredients very much depends on the amount of chicken you'll be using, so feel free to experiment with different ratios to suit your tastes. As a general rule of thumb, the overriding flavours should be paprika and cumin, so aim to use these more than the others. Lovers of spicy food can add a chopped Bird's Eye chilli or two to up the heat levels.
Mix cumin, nutmeg, allspice, smoked paprika, cinnamon, cayenne pepper, salt, pepper and soft brown sugar (the darker the better) together in a bowl.
Quantities of the spices depend on the amount of chicken you are using but as a general rule, use only a 1/4 tsp of allspice otherwise it becomes overpowering. The main flavours should be cumin and paprika so as a rough proportion use: 1/4 allspice; 2 smoked paprika and cumin; 1 of everything else and salt, sugar, pepper to taste.
Add the chilli if using.
Mix the powder with olive oil and marinate the chicken for as long as possible - ideally overnight but at least a few hours.
Cook on skewers or a skillet but the best results come from the chicken cooking at a hot enough temperature for the sugar to go crispy.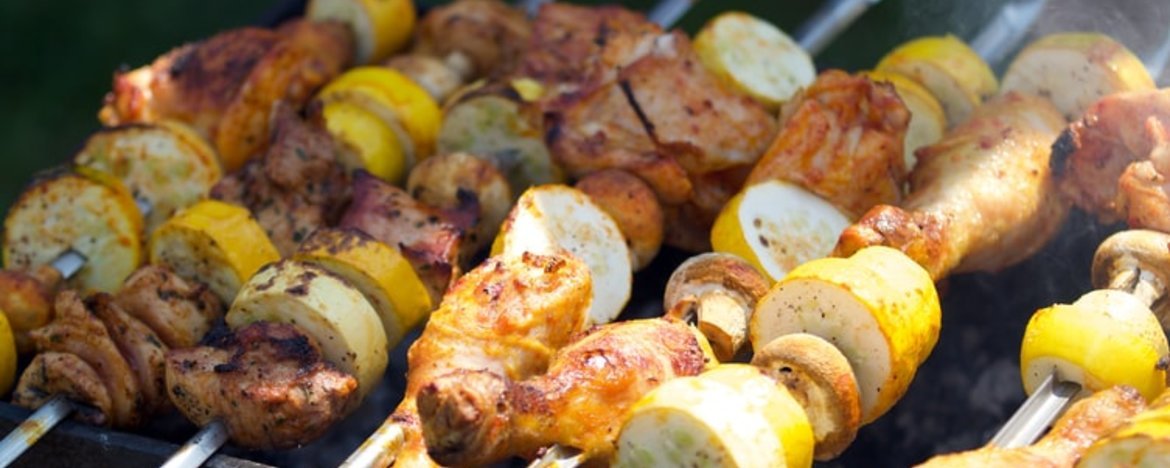 3) Spectacular skewers
Is there anything more satisfying than halloumi fresh from a barbecue? The squeaky texture and salty tang make this sheep's milk cheese perfect for grilling on skewers as it holds it's shape well.
This simple but utterly delicious recipe comes straight from the grill of Customer Experience Manager Sonia who describes it quite succinctly as 'heaven'.
For vegetarian guests, substitute the chicken for extra veg such as sliced courgette or just double up on the halloumi.
Chicken and Halloumi Skewers:
Thread chicken, peppers, mushrooms and halloumi onto skewers (if using wooden ones, don't forget to soak them in cold water for 15 minutes first)
Liberally cover in Reggae Reggae sauce and leave to marinate for at least 12 hours
Pre-cook in the oven until the chicken is cooked through
Chargrill on the barbecue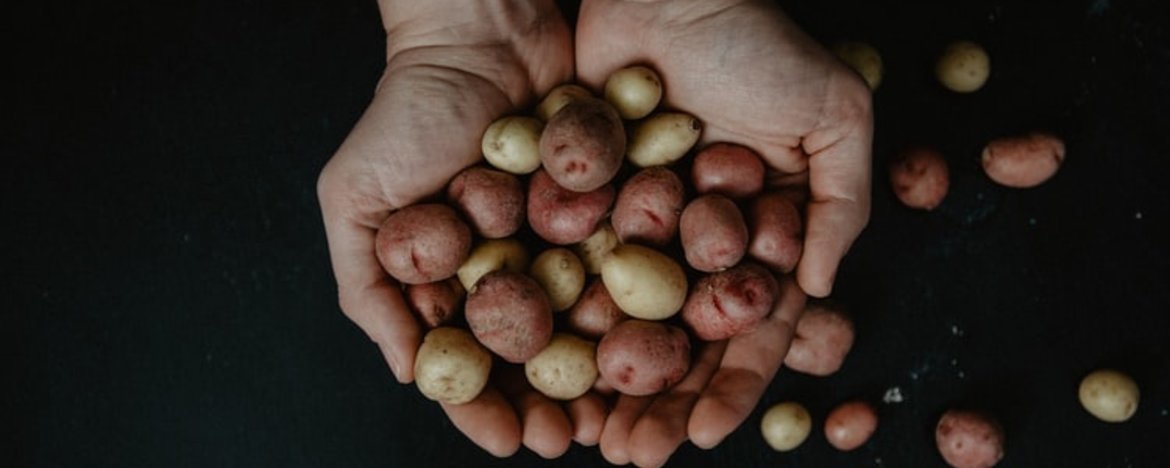 4) The ultimate combination!
When you think of a table groaning under the weight of delicious barbecue staples, what dishes come to mind? If we were to hazard a guess, BBQ chicken and potato salad would definitely have a place in the barbie hall of fame amongst the sausages and burgers.
Armed with a good potato salad and a decent recipe for chicken, you can't go far wrong. So imagine our delight when General Manager Matt provided us with exactly that - courtesy of his wife Kate.
These dishes couldn't be easier to prepare but absolutely don't skimp on flavour. In fact, they're so good, we'd recommend making double portions!
Pesto Potatoes:
Bring a pan of salted water to a rolling boil, add your desired quantity of new potatoes and simmer until tender - about 10-15 minutes.
Drain, return the potatoes to the pan and lightly crush with a masher or the back of a fork.
In a mixing bowl, stir green pesto, garlic, torn mozzarella and cherry tomatoes in with the potatoes and serve.
BBQ Chicken Thighs:
Marinade your desired quantity of chicken thighs (on the bone) in as much Frank's Hot Sauce as your taste buds can handle for 24 hours.
Throw on the barbecue when ready and grill for 15 - 20 minutes until cooked through.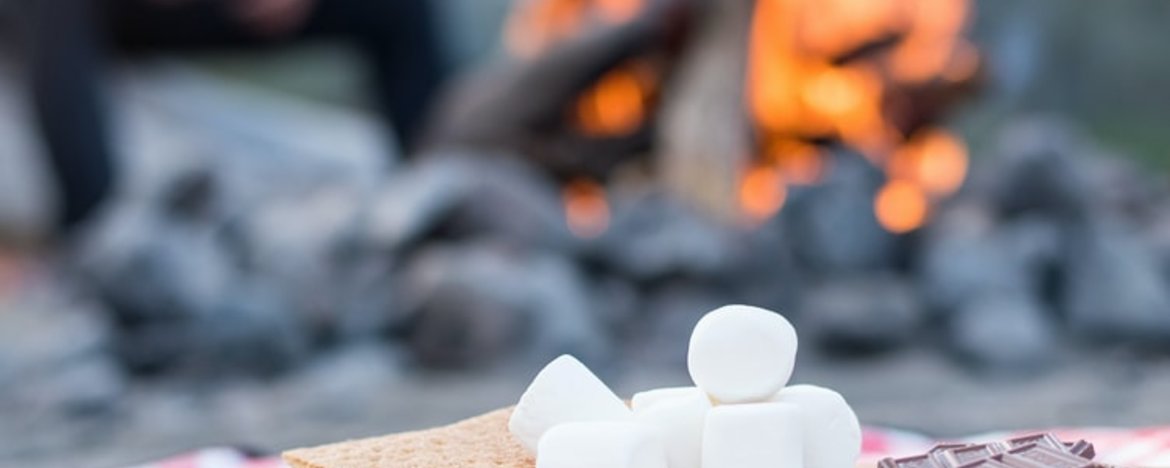 5) Room for one more?
The general consensus here at Carparison HQ is that no barbecue is complete without a little bit of marshmallow toasting action! Delightfully gooey, sticky and frankly, messy as all hell - we couldn't offer up our best barbecue recipes without including something sweet.
Stick them on a skewer, toast and tuck in or, for those with a really sweet tooth why not try S'mores? This recipe was suggested by Leasing Consultant Chris and heartily seconded by pretty much everyone else!
We would recommend experimenting with different biscuits and spreads until you find your perfect combination.
S'mores:
Toast a marshmallow to your desired consistency on the end of a wooden skewer or stick.
When cooked, carefully remove the marshmallow and sandwich it between two chocolate biscuits until the chocolate begins to melt.
Enjoy!