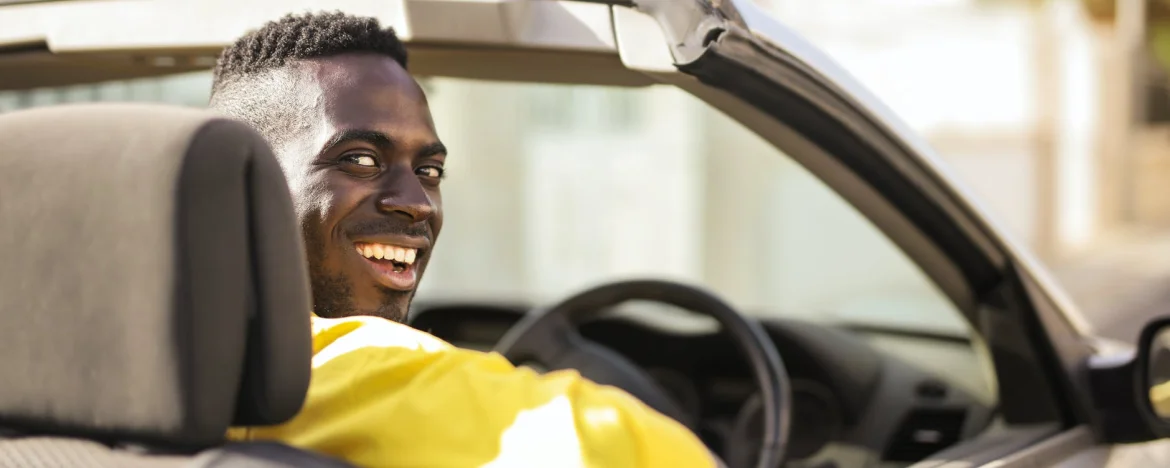 Feeling the January pinch? Follow our top 5 tips for minimising the cost of running your vehicle.
Keeping a car on the road can be an expensive business at the best of times. With petrol and diesel costs set to soar in 2022, the daily commute could become a bit of a headache. But never fear dear reader - we've pulled together 5 easy ways to keep you behind the wheel at a seriously reduced rate.
Nobody ever said that driving was a cheap activity but it is an essential of modern life for most people. Who wouldn't want to ensure that they are taking to the road in the most cost-effective way possible? Chances are, if you're reading this you've already taken the first step to affordability by considering leasing a vehicle rather than buying.
Give yourself a pat on the back!
Leasing your next vehicle, whether for personal or business use allows you to get behind the wheel of some of the most popular new models on the market with no fear of depreciation and a whole host of other benefits too. You'll have access to the latest technology and can trade up every few years, and monthly payments are generally lower than PCP options.
Now that's settled and you've decided to join the exclusive ranks of proud lease vehicle drivers, we're betting you'd still probably like to save some cash? No problem.
We've compiled a list of the best ways to slash the cost of running a car in 2022, as recommended by industry experts.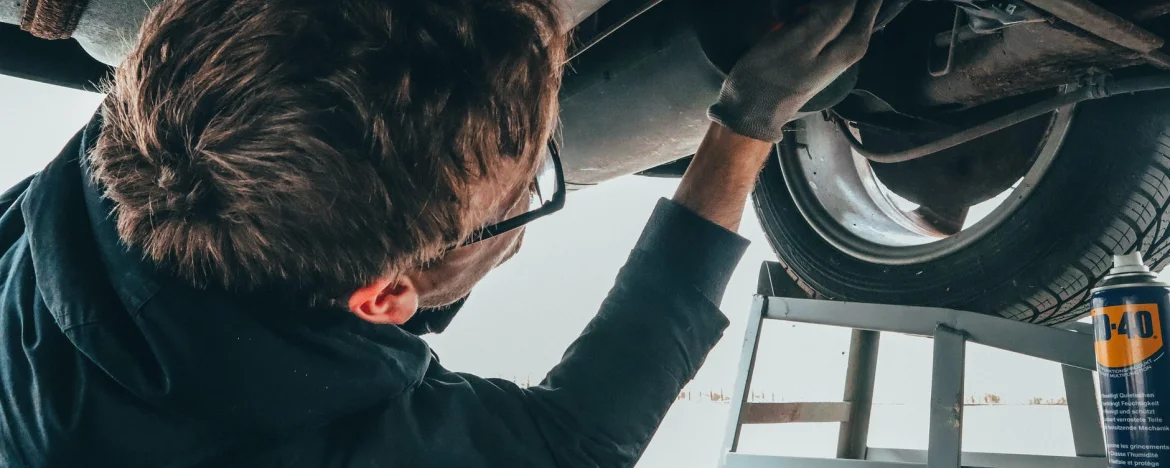 1. Consider a maintenance package.
One of the most frustrating things about being a driver is the shock of unexpected maintenance costs, right? We've all been there - something seems a bit awry, so you dutifully book in with your trusted local mechanic only to find an exorbitant bill standing in the way of you and your beloved BMW - usually at a terribly inconvenient time too.
Keeping on top of regular servicing and MOTs can help to reduce the occurrence of surprise maintenance issues but it obviously won't eliminate the risk of a head gasket blowing altogether.
By far the most cost-effective option in terms of keeping your vehicle in tip-top condition is to take out a monthly maintenance plan. Opting for a maintenance package adds a little more to your monthly leasing costs but ultimately could lead to huge savings.
With Carparison, you are free to take out a maintenance package at any point during your lease term, however, you will be expected to pay for any missing months. Therefore, we'd advise that you organise your monthly plan prior to your vehicle being delivered and keep it running throughout the entire length of your leasing period for the greatest financial benefits.
From scheduled servicing and MOTs to tyre replacement, a maintenance package is a comprehensive way to ensure that you've covered all of your bases. However, some things aren't included, so it pays to familiarise yourself with the specific components of your chosen plan. If in doubt speak to your dedicated leasing consultant, who will be able to clarify for you.
Payment for a maintenance plan is spread monthly and added to your overall leasing cost. It is calculated in the same way as your vehicle payments with the total cost being spread over your lease term, minus any upfront payments you have made.
You can find out more about what you can expect from a vehicle maintenance package with Carparison here.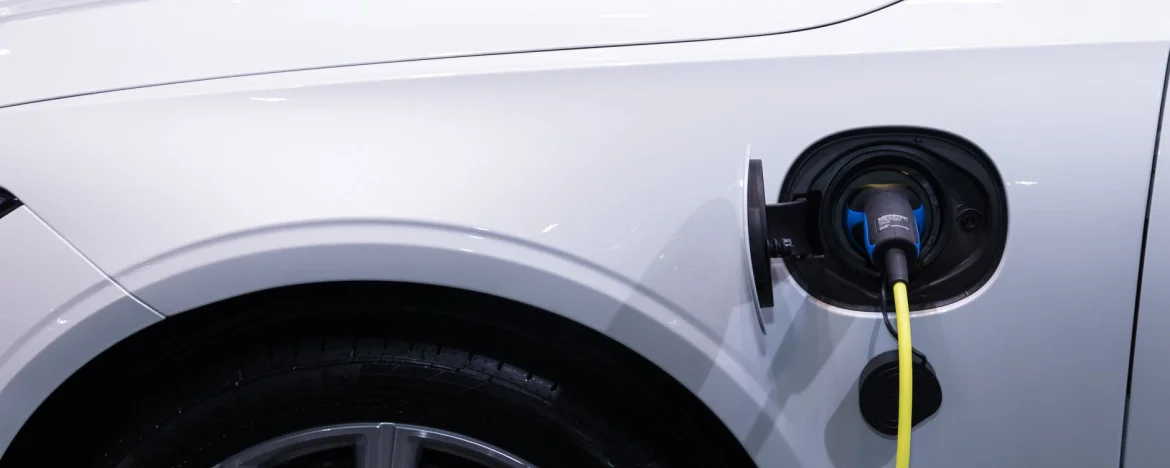 2. Go electric.
Electric vehicles (or EVs) have been big news for quite some time, what with the government pledge to ban all new petrol and diesel cars by 2030, the rising cost of fuel, and umpteen other contributory factors.
The environmental benefits of switching to electric are well documented but it can actually save you a whole wad of cash too. Granted, whether you're planning on leasing or buying, the initial outlay on an EV can be a little more pricey than standard internal combustion engine (ICE) vehicles but once you're on the road, you'll be laughing.
By its very nature, the lack of an internal combustion engine in an EV means less maintenance - so none of the aforementioned nasty repairs bills. Running costs for the average electric car or van are around 4p per mile - a steal considering the average cost for ICE competitors sits at around 9p per mile. Although it's worth mentioning that the exact cost of running your EV will depend on the battery size, which energy tariff you're on, and whether you own a home charger or opt to use public ones.
As a comparison, charging at a public point will cost you around £6.50 for 30 minutes whereas a home charger will top your vehicle up to full capacity for approximately £8.40 (prices correct at the time of writing). With Tesla opening up their supercharger network to other EVs and a range of great offers on home charging points, the daily running of an electric vehicle has never been easier.
Anyone who regularly drives in London will reap the benefits of escaping hefty congestion charges. As these are based on emissions, electric vehicles are exempt. For those considering going electric for business leasing Benefit in Kind (BiK) tax is at an ultra-low rate, peaking at a maximum of 2% in 2022/3.
Regardless of your motivation for considering making the switch, it's safe to say that opting for one of our electric car lease deals, whether personal or business, is one of the best things you can do for the environment and your pocket!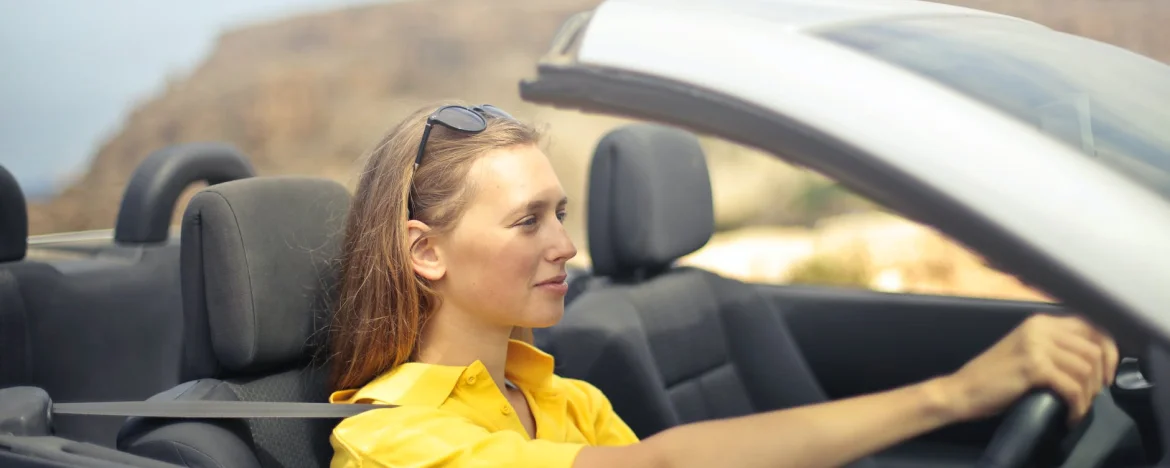 3. Drive efficiently, save fuel.
Drivers of ICE vehicles, don't fret! There are plenty of small changes you can make to your daily driving habits to make your commute cost-efficient. Take heed of these handy tips and see how much you save:
Keep your tyres inflated - ensuring your tyres are inflated to the correct pressure not only prolongs the tread but improves fuel efficiency too. Tyres running on incorrect pressure can become distorted or misshapen, creating more rolling resistance on the road which ultimately makes your car work harder.
Switch off the air con - and keep it re-gassed every two years. An air conditioning system with low refrigerant will blow warm air into your vehicle's cabin, making the system work harder to produce cold air. This, in turn, makes the engine work harder and - you guessed it - burn more fuel.
Have a clear-out - for some people, their car is a sanctuary in which not a hair is left out of place. For others, their vehicle inevitably collects the detritus of life and for a select few (me) they end up resembling a skip on wheels. Having a spring clean of the interior of your vehicle is one of the simplest things you can do to save fuel. This is because the added weight of all those takeaway wrappers/wellies/ stack of books you keep meaning to take to the charity shop will increase your motor's drag, causing the engine to work harder on the road.
Spot check your driving habits - we're all guilty of slipping into some questionable habits behind the wheel but it's worth being aware of how your driving style can hamper your fuel economy. Accelerating gently and maintaining a steady speed can all help conserve your fuel. On roads where the speed limit allows, maintaining a consistent speed of 55mph - 65 mph will optimise fuel efficiency. If you're tempted to put your foot down on the motorway, it's worth knowing that your vehicle will use 40% more fuel driving at 80mph than at the (legal) limit of 70mph.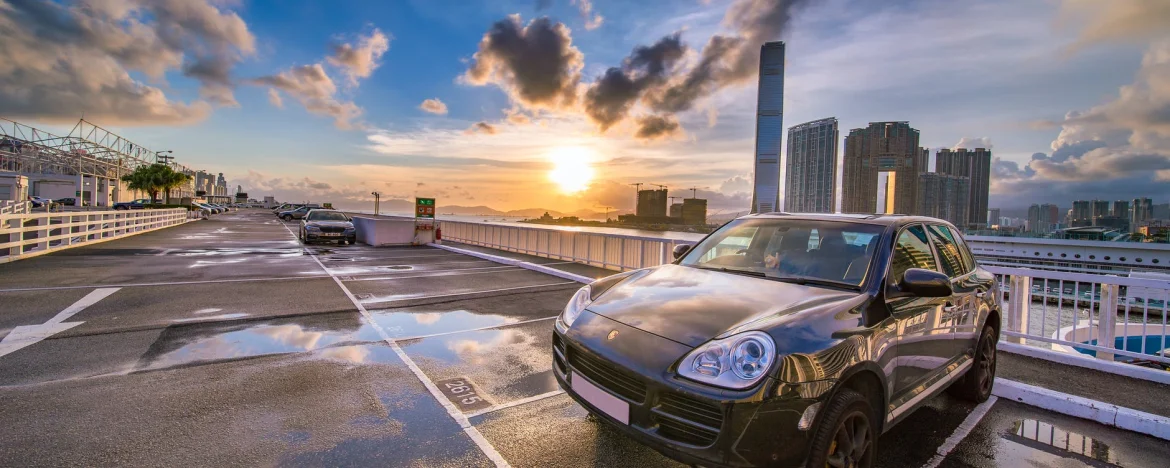 4. Be parking savvy.
Nobody likes a parking ticket, so it pays to familiarise yourself with regulations in areas that you park in often. One of the single most effective ways to ensure that you never fall foul of a traffic warden again is to use a parking app.
Most allow you to select the exact duration you wish to park for and will send you a handy reminder when your session is due to end. No more fumbling for the exact amount of cash and an easy way to extend your stay ( if regulations permit)? We're in.
There are a plethora of apps on the market that make parking woes a thing of the past and they do so much more than simplify the payment process. From Appy Parking and Just Park to Find Free Parking; these digital wonders allow you to find and book parking spaces; keep you updated on operating hours, maximum stays, and returns; use GPS to guide you to the closest space to your destination; calculate your arrival time (including walking from your parking location to your end destination and even list your private driveway for hire when not in use!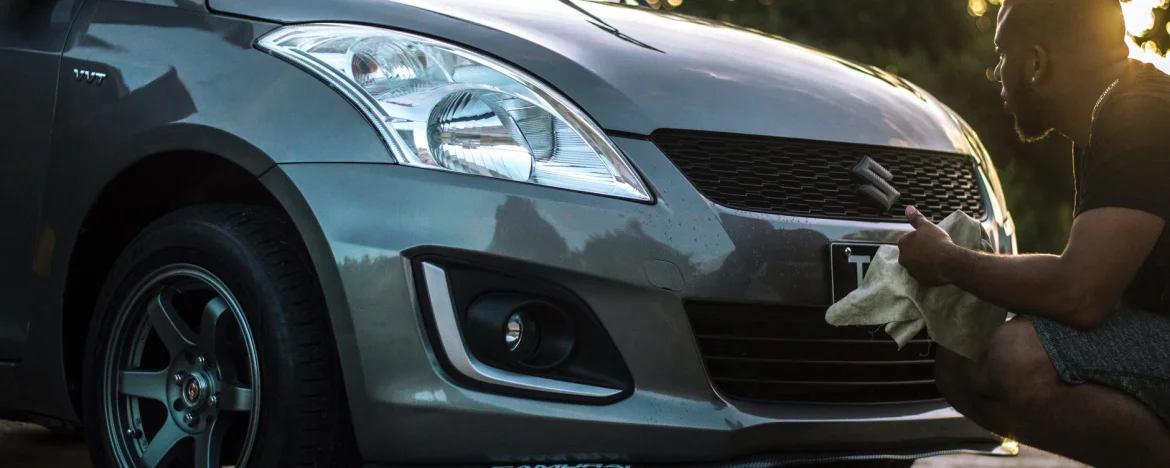 5. Scrub up!
Far from being a purely cosmetic pursuit, keeping your vehicle spic and span can make it safer to drive. Dirty windows and headlights are cited as the cause of many accidents, especially in wintry, dark conditions. Regularly cleaning your car also allows you to keep tabs on any minor scuffs and dents that could rust if left unnoticed and lead to more expense.
That said, the cost of a weekly cruise through your local carwash can soon stack up and before you know it, your bank balance will be much lighter as a result. If you're so inclined, cleaning your vehicle yourself requires a modest initial outlay on cleaning products but could save you a packet in the long run. Here's a quick rundown of what you might need:
A stiff brush for cleaning material seats - perfect for getting rid of dust.
An aloe-based conditioner for leather interiors.
A damp cloth for cleaning around the gear stick. Pull away the material or plastic and vacuum around it first.
A vacuum cleaner with a brush attachment for cleaning the floor of your car.
A hosepipe and specialist car shampoo for the exterior of your vehicle.
A glass cleaner made especially for vehicles and soft, lint-free microfibre cloth.
A soft dry cloth to wipe down the exterior after washing - leaving to air dry can leave marks.