This website is not optimised to run on your browser. For the best experience please consider upgrading.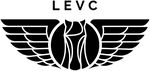 LEVC
Business Lease
& Contract Hire Deals
LEVC, the London Electric Vehicle Company is famous for its London black taxi cabs. Having over 100 years of motoring heritage, the manufacturer is well known for their innovation and creativity.
Having electrification at the heart of their business since 2017, LEVC have created a cutting-edge EV range, including the LEVC VN5. But also check out the electrically powered Tx, which draws on the luxury aesthetic of the traditional cab, while offering zero-emission driving.
A focus on both driver and passenger experience is what makes the LEVC EV range a great place to work.
Wanting a business lease deal on a LEVC car? Speak to one of our leasing experts today to find the best deal for you.