This website is not optimised to run on your browser. For the best experience please consider upgrading.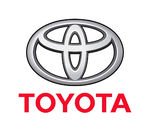 Toyota
Mirai Business Lease Deals
Interested in leasing a Toyota Mirai? The Mirai marks a landmark moment for not only Toyota but the future of driving.
The Mirai is the first mass-produced hydrogen fuel cell car, which has taken over 20 years of research to produce. While it has been a long time in the works, it now promises to be special, with a futuristic design and zero-emission driving.
Browse our latest business contract hire offers on the Toyota Mirai and find an agreement that best suits you.
If you've got any questions regarding a business lease on the Toyota Mirai, get in contact with one of our leasing experts.