This website is not optimised to run on your browser. For the best experience please consider upgrading.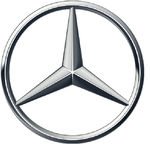 Mercedes-Benz
G Class Personal Lease Deals
There is no car more synonymous with the Mercedes-Benz than the iconic G-Class. For over 40 years, the G-Class has stood the test of time, with unwavering design and driving capabilities; both on and off-road. The G-Class, or 'G Wagon' as it is often known is a real head-turner, and, despite its size is seriously powerful; proving time and time again why it remains one of the most desirable cars in the world. Take a look at our latest personal contract hire offers on the Mercedes G-Class and find an agreement that best suits you.
If you've got any questions regarding a personal lease on the Mercedes G-Class, just get in touch with one of our leasing experts.