This website is not optimised to run on your browser. For the best experience please consider upgrading.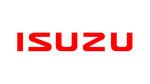 Isuzu
personal
contract hire vans
Isuzu are known worldwide as 'pick-up professionals' and with good reason, too. The Isuzu Trooper and Rodeo were both hugely popular vehicles for the brand, which has been providing commercial vehicles to Customers in the UK since 1987. Now, Isuzu have focussed their efforts on their revolutionary D-Max model.
The Isuzu D-Max has been in manufacture since 2002 and since then has benefited from a number of refinements that have culminated in one of the highest-performing pick-ups of our time. Its most recent accolade speaks for itself: it has been awarded WhatVan?'s pick-up of the year award for three years running.
The Isuzu D-Max offers 3.5 tonnes of towing capacity, over 1.1 tonnes payload capacity and comes in both single or double cab variants. Clearly, practicality doesn't come at the expense of power or attention to detail.
If you are looking to lease an Isuzu D-Max on contract hire, our team are here to help