This website is not optimised to run on your browser. For the best experience please consider upgrading.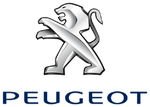 Peugeot
personal
contract hire vans
In 1994 Peugeot launched the Boxer van and two years later it was followed by the Peugeot Partner. Then, in 2016, came the new Peugeot Expert. Although other models have come and gone from the Peugeot commercial range, it is these that now herald Peugeot's distinctive and versatile van offering.
The Peugeot Partner van offers a payload weight up to 1000kg with a volume of up to 4.4m cubed. The Expert offers a payload weight of up to 1499 kg, with its squarer rear and side entry allowing for greater carrying versatility. The original Peugeot van, the Peugeot Boxer, is the biggest of the Peugeot line-up. It comes with a 1900kg payload weight, a 17m cubed load volume and mimic's the Expert for a shape that maximises ease of use.
All Peugeot vans are available on contract hire. Contact our team of leasing consultants today to start your lease!