This website is not optimised to run on your browser. For the best experience please consider upgrading.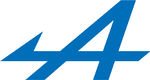 Alpine
Business Lease
& Contract Hire Deals
Alpine is a French manufacturer and subsidiary of Renault, and is a brand known for its high-performance sports cars.
Starting in 1955, Alpine produced a plethora of high-octane cars before taking a hiatus in 1995. In 2017 Alpine returned with the A110, a turbo-powered sports car based on the popular 1960s model that can sprint from 0-60 in 4.4 seconds.
For lease deals and contract hire options on the Alpine A110, Carparison are here to help. For more information on an Alpine personal contract hire, please get in touch with our Leasing Experts.
As well as the business contract hire, Carparison also offers Alpine personal contract hire if you fancy a little French sports car luxury in your everyday life.