This website is not optimised to run on your browser. For the best experience please consider upgrading.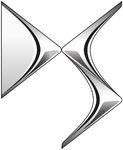 DS
Business Lease
& Contract Hire Deals
DS Automobiles, the premium derivative of the Citroen brand, prides itself on personalisation and refinement. If you love Citroen cars but you've always thought they could use a little more luxury, look no further than a DS lease deal.
The extensive range features sophisticated saloons and spacious SUVs, and even plug-in hybrids - like the DS 7 Crossback E-Tense, the DS 4 E-Tense and the DS 9 E-Tense - for those looking for something a little more environmentally friendly.
Check out the DS 3 Crossback for striking looks and advanced technology in a compact SUV package, or if you want something a little more luxe, take a look at the DS 9 with its timeless design for your next premium business car lease.
If you're after an all-electric car for your next lease, the DS 3 Crossback E-Tense offers a luxury experience with all the benefits of zero-emissions driving, including the lowest rates of BiK tax.
Browse the full DS range below, including the DS 4 and DS 7 Crossback, and sit back in luxury French refinement every time you drive.
As well as the business contract hire, Carparison also offers DS personal contract hire, perfect for those looking for a car for private use.