Search
This website is not optimised to run on your browser. For the best experience please consider upgrading.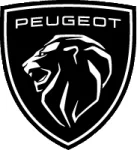 Peugeot
Business Lease
& Contract Hire Deals
Think French, think well-designed, think stylish - think Peugeot. We offer competitive business lease deals across the entire Peugeot range, so there's sure to be a car to suit your needs.
Lease something reliable and low-maintenance with the compact Peugeot 108. Need more space? The Peugeot 3008 or the Peugeot 5008 are both fantastic choices. If you're after a sleek saloon for your next company car, look no further than the Peugeot 508.
Peugeot have even got you covered if you're looking for an EV, with competitive electric lease deals across the entire range, including the Peugeot e-208, the e-308, the e-2008, e-Rifter, and the mammoth e-Traveller. Take advantage of zero-emissions driving, reduced running costs, and the lowest rates of benefit in kind tax with an electric Peugeot lease.
With such an extensive lineup, whatever the needs of your business, we'll help you find your perfect Peugeot lease deal.