Search
This website is not optimised to run on your browser. For the best experience please consider upgrading.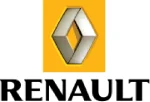 Renault
Business Lease
& Contract Hire Deals
Renault is responsible for producing some of the most popular cars across Europe. Renowned for their fantastic styling, Renault cars stand the test of time - the perfect lease car if you want something that ticks all the boxes.
Take a look at the infamous Clio, or add some height with the Captur, if you're looking for the perfect everyday car for city living.
Need something for a growing family, or want something spacious for your next fleet of vehicles? Pick between the Kadjar, the Arkana, the Grand Scenic, or the Koleos for the perfect blend of practicality and good looks.
If you're looking for something practical, opt for the Renault Zoe or the Renault Megane RS.
One thing is for sure, whatever Renault car you pick, you're sure to be driving in style.