This website is not optimised to run on your browser. For the best experience please consider upgrading.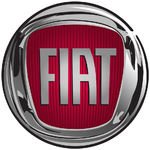 Fiat
Lease Deals
Personal Contract Hire
Iconic Italian manufacturer Fiat is synonymous with fun, eye-catching cars.
Best known for the quirky and stylish Fiat 500 and Fiat 500c, the range expands out with the SUV-inspired 500X.
The Fiat line-up is rounded out by the Panda, the family hatchback Tipo, and the quirky Qubo, inspired by Fiat's Fiorino van. If you'd like a family hatchback with a little more space, the Tipo Cross may be the car for you.
With such an extensive line-up, filled with so much character, there's sure to be a Fiat to tick every box. All that's left is to decide which Fiat lease is the perfect match for you - which is easier said than done!