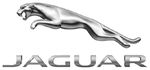 Jaguar
personal
contract hire cars
If you're looking to lease a premium car steeped in heritage; look no further than the Jaguar line-up. Jaguar cars are known for their premium quality vehicles and attention to detail, and a personal car lease on a Jaguar vehicle promises a refined and enjoyable drive and low road tax costs.
Choose a luxury Saloon like the Jaguar XF Saloon on personal contract hire, or a racy Jaguar F-Type. You could even choose to look at leasing their fully-electric SUV - the I-Pace - for a mix of power, refinement and zero-emission driving. Other styles include the Jaguar XE, Jaguar XJ and Jaguar F-PACE, all with varying monthly rental costs, so there is an option for everyone.
Carparison doesn't just offer great lease deals on personal contract hire, they also offer excellent services for those looking to enquire into Jaguar business contract hire.