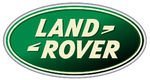 Land Rover
personal
contract hire cars
Land Rover is synonymous with manufacturing iconic SUVs that stand the test of time and tackle any terrain. The Land Rover models are perfect for those looking into car leasing and want a bigger vehicle with more space, including the Range Rover Sport models, offering you elegance, speed and comfort.
Take home one of the most popular SUVs on the market by leasing the Range Rover Evoque, or check out our personal contract hire rates on the Land Rover Discovery or Land Rover Discovery Sport for a vehicle that transforms between a workhorse, city dweller and family wagon. Other models available include the Land Rover Range Rover Velar and Land Rover Defender, full details can be found below.
If you aren't looking for personal contract hire and want something for business use, Carparison offers Land Rover business contract hire.