This website is not optimised to run on your browser. For the best experience please consider upgrading.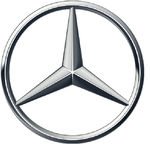 Mercedes-Benz
Lease Deals
Personal Contract Hire
Renowned for its premium cars, powerful engines, and high-quality manufacturing, Mercedes-Benz has long been one of the go-to brands for personal leasing. With competitive personal lease deals available across the whole coveted range, leasing a Mercedes has never been easier.
After something small, but with all the up-to-date tech? Check out the Mercedes-Benz A Class, available as either a hatchback or a saloon. Need something a little more spacious? Try an SUV with either the popular GLC, the slightly smaller GLB, the GLE or even the compact GLA.
Like the look of a sleek saloon? Look no further than the spacious E Class, the highly desirable S Class or the premium C Class. Want something a little special, with a little je ne sais quoi? Check out the Mercedes-Benz CLA Coupe, the convertible SLC, or the coveted Mercedes-Benz G Class - better known as the G Wagon.
Mercedes also has a range of hugely desirable electric vehicles, with their EQ lineup. Take a look at the EQC, the EQA, the EQB and the all-new EQS, and experience all the joy of zero-emissions driving.
With such an extensive range spanning everything from hatchbacks to coupes to saloons to SUVs, there's sure to be a Mercedes lease deal that ticks your every box. Check out the full range below, including the GLE Coupe, and get in touch with one of our leasing experts if you've got any questions.
Want a Mercedes for your next company car? Head over to our Mercedes-Benz business contract hire page, and take a look at our competitive deals.