Search
This website is not optimised to run on your browser. For the best experience please consider upgrading.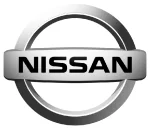 Nissan
Lease Deals
Personal Contract Hire
Nissan, one of the largest manufacturers on the market, is renowned for its extensive - and popular - range, spanning every size you could think of.
Looking to lease an affordable family car that blends huge amounts of practicality with brilliant performance? Look no further than the incredibly popular Nissan Qashqai, or the equally as fantastic Nissan X-Trail.
After a small runaround that's perfect for city living? The iconic Nissan Micra remains one of the best compact hatchbacks on the market and the Nissan Juke is perfect for younger drivers or small families. Want something incredibly sleek and incredibly stylish? The Nissan GT-R is the car for you.
Nissan is also responsible for one of the best electric cars on the crowded EV market. If you're looking to switch, check out the Nissan LEAF, with its spacious interior, competitive mileage, and affordable monthly payment. Opt for the Nissan Ariya for rapid charging times and lower maintenance costs.
If you fancy something luxurious, opt for the Nissan 370Z for a premium sports car.
Check out the full lineup below - with such a wide range of choices, there's sure to be a Nissan lease deal to suit you.
Frequently asked questions
How much does it cost to lease a Nissan?
The lowest available monthly price to lease a Nissan with Carparison is £207.92.
What is the cheapest Nissan to lease?
There are a number of affordable Nissan lease deals for you to consider. The lowest available monthly price to lease a Nissan with Carparison is £207.92.
Does Nissan lease cars?
You can lease a Nissan car through Carparison. We can quote on every make and model including the Nissan Qashqai, Nissan Micra, Nissan Juke and the Nissan Leaf.