Search
This website is not optimised to run on your browser. For the best experience please consider upgrading.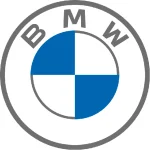 BMW
3 Series Business Lease Deals
Wanting to lease a BMW 3 Series? The BMW 3 Series is highly regarded as one of the best cars on the market. Take your pick between the Saloon or Touring models; both of which offer class-leading practicality and comfort. You are also spoilt for choice when it comes to well-tuned, refined engines - but some things are for sure with the 3 Series - premium materials, responsive handling and to massively enjoy driving from A-B each day. Take a look at our latest business contract hire offers on the BMW 3 Series and find an agreement that best suits you.
If you've got any questions regarding a business lease on the BMW 3 Series, just get in touch with one of our leasing experts.