Search
This website is not optimised to run on your browser. For the best experience please consider upgrading.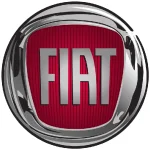 Fiat
Business Lease
& Contract Hire Deals
Iconic Italian manufacturer Fiat is best known for its fun, eye-catching style. Its extensive lineup is filled with retro-styled, entertaining city cars that span a range of sizes and shapes.
Its most famous car is undoubtedly the Fiat 500 and the Fiat 500C, both bright and funky hatchbacks with bags of personality. If you love the shape of the 500 but need a little more space, opt for the SUV-inspired 500X, or even the brand-new electric Fiat 600.
The Fiat range is rounded out with the Fiat Panda and the Tipo Cross, which offers more space but without losing any of the fun.
If you're looking for a small car with a big character for your next business car, then a Fiat lease is an excellent choice. Every new Fiat 500 is fully electric too, which means you'll be able to take advantage of zero-emissions driving and low rates of BIK tax. Perfect, right?
As well as the business contract hire, Carparison also offers Fiat personal contract hire, perfect for those looking for a car for private use
Frequently asked questions
How much does it cost to lease a Fiat?
The lowest available monthly price to lease a Fiat with Carparison is the Fiat 500 at £127.99.
Can you lease a Fiat?
You can lease a Fiat through Carparison. Drive away the latest models, including the Fiat 500, Fiat Panda and Fiat 500X.