Search
This website is not optimised to run on your browser. For the best experience please consider upgrading.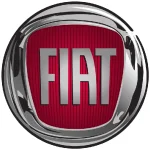 Fiat
600 Business Lease Deals
Interested in a Fiat 600 business lease? Not just another small electric SUV, the Fiat 600 is bringing a fresh sense of fun to the game.
This is the car for you if you want to make your morning commute that little bit more joyful. And with a claimed range of up to 254 miles, you won't be stranded on the side of the road, your morning emails going unread.
If you've got any questions about leasing a Fiat 600, contact one of our leasing experts.
And if it's a daily runaround you're looking for, we also offer the Fiat 600 on personal contract hire.