Search
This website is not optimised to run on your browser. For the best experience please consider upgrading.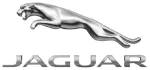 Jaguar
I-PACE Business Lease Deals
The Jaguar I-PACE is one of the most revolutionary models in the entire Jaguar lineup as it introduces itself as the brands first ever fully-electric luxury SUV. The I-PACE takes the historic driving knowledge of Jaguars past and brings it into the 21st century, combining innovative technologies, electric power and exhilarating acceleration to create a car that is super economical and more than worthy of the big cat emblem it bears. Take a look at our latest business contract hire offers on the Jaguar I-PACE and find an agreement that best suits you.
If you've got any questions regarding a business lease on the Jaguar I-PACE, just get in touch with one of our leasing experts.