This website is not optimised to run on your browser. For the best experience please consider upgrading.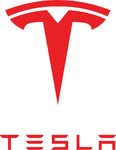 Tesla
Business Lease
& Contract Hire Deals
Founded in 2003, the name Tesla has become synonymous with innovation and forward-thinking.
Named after the genius inventor Nikola Tesla, Tesla Motors is one of the most exciting names in car engineering today. With one of the most exciting electric car ranges, there's sure to be a Tesla that suits your every need.
The highly sought-after Model 3 has brought electric innovation to the masses, with its plethora of technology and phenomenal acceleration. A Tesla Model 3 lease is a fantastic way to get your hands on a premium electric car for less.
If it's something a little more luxe that you're after, the Model S makes a fantastic choice. But for those who need a little more space, there's the choice of either the top-tier Model X or the more affordable - but still incredible - Model Y, which has just hit UK shores. Dynamic and exciting, for those looking for their first entry into the world of electric vehicles, a Tesla business lease is the ideal choice.
So, why not make your next business car lease a Tesla?

As well as the business contract hire, Carparison also offers Tesla personal contract hire, perfect for those looking for a car for personal use.