Search
This website is not optimised to run on your browser. For the best experience please consider upgrading.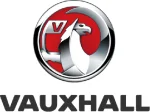 Vauxhall
Crossland Business Lease Deals
Do you think your business could benefit from a Vauxhall Crossland business lease deal? Described by Vauxhall themselves as their most practical SUV yet, there is a lot to like about the Crossland.
The Vauxhall Crossland is packed with tech and offers a very competitive 520 litres of boot space in select models. Available in a wide range of options, including a sportier SRi Nav model, we're confident we can find the perfect business lease deal for you.
If you've got any questions regarding a personal lease on the Vauxhall Crossland, just get in touch with one of our leasing experts.