Search
This website is not optimised to run on your browser. For the best experience please consider upgrading.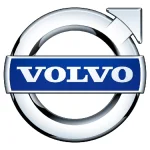 Volvo
Business Lease
& Contract Hire Deals
If you're hunting for a business lease, Volvo has a veritable array of rugged - yet sophisticated - SUVs.
Volvo is renowned for its high-quality, incredibly safe, and economical vehicles, and the addition of hybrid and electric variants has pushed the industry-leading Swedish manufacturer to bigger and better heights. Volvo is looking into further electrification but, for now, a Volvo lease remains one of the most popular for businesses and individuals around the world.
Volvo's SUV range, the hugely desirable XC family, is one of the best on the market. With the phenomenal compact XC40, the mid-sized XC60, and rounding out the show with the mammoth XC90, a Volvo XC lease is an excellent choice if you need something spacious and practical, but without compromising on good looks or overall experience.
If you're after a greener company car, the good-looking Volvo C40, compact EX30 and 7-seater EX90 are all excellent options.
Take a look at the full range below, and find the best Volvo lease for you. Any questions? Get in touch with one of our leasing experts.
As well as the business contract hire, Carparison also offers Volvo personal contract hire, perfect for those looking for a car for personal use.
Frequently asked questions
How much is it to lease a Volvo?
The lowest available monthly price to lease a Volvo with Carparison is £245.27.
Is a Volvo lease a good deal?
Volvo are a brand renowned for their technology, reliability and safety. A Volvo lease allows you to spread the cost into set monthly payments. Unlike most other finance products, you are funding the depreciation value rather than the whole cost of the car so your monthly payment is likely to be lower. However, you will be restricted by an annual mileage limit, fair wear and tear guidelines and you will not have the opportunity to own the car.
Does a Volvo lease include maintenance?
All Volvo lease deals – and every other manufacturer – come with the option to include a maintenance package. This will come at an additional cost that is rolled into your monthly payment.