This website is not optimised to run on your browser. For the best experience please consider upgrading.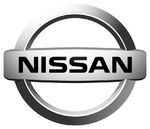 Nissan
business
contract hire vans
Looking for a vehicle that is powerful yet versatile? A Nissan van will be right up your street.
Nissan have been key players for those considering a commercial vehicle for the 85 years since their first release. Their commercial vehicle range is five strong and includes a fully electric option, a pick-up and various sized combustion vans.
The Nissan NV250 is the smallest of the range, offering up to 4.6m cubed of cargo capacity or room for three adults. A close comparison in size is the e-NV200, but, as the name suggests, is 100% electric (and offers a range of 124 to 187 miles). Next up, the NV300 is available in two lengths with easy access through twin sliding doors. The biggest of the Nissan van line-up is the NV400. This offers the biggest load space at up to 17m cubed (22m cubed with the box van conversion), can take cargo up to 4.4m in length and is accompanied by a spacious cab for maximum comfort.
The Nissan Navara is among the most popular pickups on sale in the UK. As well as impressive aesthetics, the Navara offers up to 3500 kg towing capacity and up to 1315 kg payload weight.
And that's not all. All Nissan vans also come with 5 years or 100,000 miles warranty. If a Nissan van could be perfect for your business, they are available on business contract hire and our team are here to help you find your perfect match.