This website is not optimised to run on your browser. For the best experience please consider upgrading.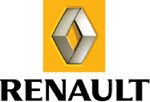 Renault
business
contract hire vans
Renault offer arguably one of the most versatile commercial ranges: stemming from durable compact vans right up to large capacity platform cabs and tippers. The well-loved French automotive brand have been at the top of their game for over 120 years, with their first van launched in the 50's to support the economic boom happening in Europe at that time. If a Peugeot van is perfect for your business of today, talk to our team about our business contact hire options.
Their current range starts with the Renault Kangoo and ends with the Renault Master, both of which are available in combustion and electric variants. The Renault Trafic sits between the two and currently holds the title for the best medium van of the year. On top of this, Renault provide a Master Conversion variant that gives you the choice of anything from a Chassis Cab, to a Tipper to a Luton Box Van (and everything in between).