This website is not optimised to run on your browser. For the best experience please consider upgrading.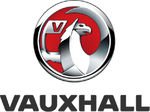 Vauxhall
business
contract hire vans
Vauxhall have a small (but mighty), and yet highly adaptable, commercial vehicle offering that consists of the Vauxhall Cargo, the Vauxhall Vivaro and the Vauxhall Movano.
The Vauxhall Cargo boasts class leading fuel economy and is also WhatVan?'s Light Van of The Year winner in 2020. It offers easily expandable space, with a potential for five seats that still allow for 3.44m load space with the second row folded down. The newest version of Vauxhall Vivaro was released just last year. Besides being the only van to be produced in the UK, a brand new 100% electric variant is due in the coming months. The Vauxhall Movano offers the greatest carrying potential, and with the addition of Vauxhall Movano Conversions they can cater for every possible commercial requirement.
Altogether, across the Vauxhall van range you are able to choose between load lengths of 1.7m - 3.7 m and payload capacities from 1000kg – 2110kg. If you'd like to find the best Vauxhall van lease deal, our team of leasing experts are here to help!