Search
This website is not optimised to run on your browser. For the best experience please consider upgrading.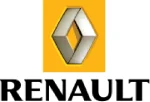 Renault
Lease Deals
Personal Contract Hire
French manufacturer Renault is responsible for some of the most popular cars in Europe.
Renowned for their fantastic styling, Renault cars stand the test of time and are the perfect choice for someone looking for a lease car that ticks every box.
Opt for something that's as environmentally friendly as it is unique with the Renault Twizy - its 62-mile range and small stature make it the perfect city car. Need something a bit more practical? Take a look at the infamous Clio, or add some height with the Captur.
If you're after the perfect car to fit the whole family, Renault have got you covered. Choose between the Renault Kadjar, the Arkana, the Grand Scenic, or the Koleos for affordable monthly payments on vehicles that are as spacious as they are good-looking.
If you're looking for a hatchback, opt for the Renault Zoe or the Renault Megane RS.
One thing is for sure, whatever Renault car you pick, you're sure to be driving in style.