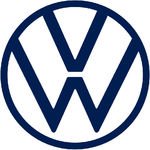 Volkswagen
personal
contract hire vans
Volkswagen are proudly celebrating over six decades of award-winning van dominance. Pioneered by the iconic and well-loved Volkswagen Transporter, the Volkswagen commercial range is now six-strong and is equally well cherished.
There are three words we'd use to describe the Volkswagen commercial range: varied, practical and customisable. It includes the compact Volkswagen Caddy up to the highly versatile Volkswagen Crafter with the Transporter sitting in between. A powerful pick-up is available in the form of the Volkswagen Amarok. However, if people are your cargo, the Volkswagen California and the Volkswagen Caravelle provide more adaptable passenger-oriented options.
There is a vast expanse of personalisation options available to the model variants above, catering for all requirements. If you'd like to find the perfect Volkswagen van lease for you, count on our team to find you the best deal.