This website is not optimised to run on your browser. For the best experience please consider upgrading.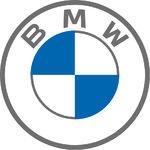 BMW
M3 Business Lease Deals
Looking to secure a business lease deal for the BMW M3?
Boasting 510bhp, BMW M3 is seriously quick and ranks as one of the more powerful Saloons on the market.
We're confident we can find a business lease deal that suits the needs of you and your team, so why not take a look at our latest offers.
If you have any questions about a business lease on the BMW M3, please do reach out to one of our leasing experts.