This website is not optimised to run on your browser. For the best experience please consider upgrading.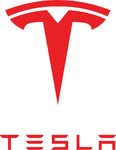 Tesla
Model X Business Lease Deals
Interested in leasing a Tesla Model X? Get behind the wheel of a luxurious SUV that effortlessly combines power and practicality.
If mile range is your top priority, sit back and enjoy a claimed range of up to 360 miles in the Long Range variants, or mouth-watering 0-62mph times of just 2.5 seconds on the Plaid alternative.
Take a look at our latest business contract hire offers on the Tesla Model X and find an agreement that best suits you. If you've got any questions regarding a business lease on the Tesla Model X, just get in touch with one of our leasing experts.