Search
This website is not optimised to run on your browser. For the best experience please consider upgrading.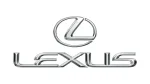 Lexus
UX Personal Lease Deals
Interested in leasing a Lexus UX? With this hybrid, the Japanese manufacturer have produced a car that has plenty of character on the outside through its stunning angular design.
Step inside the cabin and you enjoy the luxurious interior that we have come to know and love from Lexus. With four model variants in the UX range, you can make this as classy or as sporty as you like.
If you would like to know more about our personal lease deals on the Lexus UX, get in contact with one of our leasing experts.