Search
This website is not optimised to run on your browser. For the best experience please consider upgrading.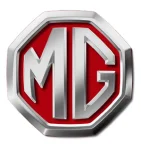 MG Motor UK
MG5 Personal Lease Deals
Interested in leasing an MG MG5? The MG5 is one of the more affordable fully electric cars on the marketplace and is the perfect entry car if you're newer to EVs.
The MG MG5 is a fully electric estate, and is built to be a sensible and reliable car, packed with a solid range, plenty of boot and cabin space, and plenty of equipment.
Glamorous? No. But an excellent choice for a practical day-to-day car? Absolutely.
Take a look at our personal contract hire offers on the MG Motor UK MG5 and find an agreement that best suits you. If you've got any questions regarding a personal lease on the MG MG5, get in contact with one of our leasing experts.