Search
This website is not optimised to run on your browser. For the best experience please consider upgrading.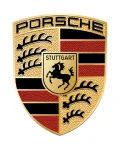 Porsche
Lease Deals
Personal Contract Hire
German manufacturer Porsche AG is responsible for producing some of the best-loved and sought-after sports cars ever.
Whether you've got your eye on the historic 911, the new age Taycan, or the 'let-your-hair-down' 718, there's sure to be a Porsche that fulfills every automotive dream you've ever had.
If you need something a little more...practical, Porsche even have a selection of some of the most sumptuous SUVs on the market, so there's no having to compromise. Take a look at the Porsche Macan; coming in both an Estate or a Coupe variant, you can personalise your Porsche lease to suit you.
Porsche also offers a hybrid variant of the ever-popular Panamera; plug-in hybrid technology creates a vehicle that is not only lower on emissions and kinder on your wallet and the environment, but it's also seriously, seriously quick.
If you'd like a cabriolet, the Porsche Cayman and the Porshe Boxster both offer high-end comfort while delivering an impressive driving experience.
Take a look at the full Porsche lineup, and find the best Porsche for you. Got any questions? Get in touch with one of our leasing experts.