This website is not optimised to run on your browser. For the best experience please consider upgrading.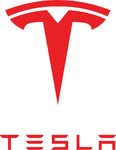 Tesla
Model Y Personal Lease Deals
Interested in leasing a Tesla Model Y? Finally hitting UK shores after a much-anticipated wait, the Tesla Model Y is the perfect choice for your next Tesla lease if you're after something a little more affordable than the Model X, but something a little bigger than the Model 3.
Though it's taken traits from both the above models, it more closely resembles the Model X. The Tesla Model Y is an SUV at heart, but with the sleek looks and crisp lines of the smaller Model 3. And good news on the mileage front - Tesla claims the Model Y can go up to 315 miles on a single charge and can regain 150 miles in just 15 minutes with a Tesla Supercharger.
It's a fantastic choice for your next Tesla lease, with the company doing a fantastic job at bringing an exciting new offering to an already innovative line-up. We're sure it'll tick every box, and become the most popular model in the coveted Tesla line-up. Browse our personal contract hire offers on the Tesla Model Y and find the right agreement for you.
If you've got any questions about a personal lease on a Tesla Model Y, get in touch with one of our leasing experts.