This website is not optimised to run on your browser. For the best experience please consider upgrading.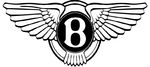 Bentley
Bentayga Business Lease Deals
Wanting to lease a Bentley Bentayga? Gloriously grandiose, seriously sumptuous, and cheerily capacious, the Bentley Bentayga makes no apologies for being a prestigious, luxurious SUV.
This is the car for you if you're after something practical and spacious for your next business lease, but don't want to compromise on the premium experience. It's unmistakably a stately Bentley, but that's no bad thing.
With a comfortable drive and enough space that you'll never want to leave, it'll have you turning heads wherever you go.
Browse our latest business contract hire offers on the Bentley Bentayga and find the best agreement for you. If you've got any questions about a business lease on a Bentley Bentayga, get in touch with one of our leasing experts.