Search
This website is not optimised to run on your browser. For the best experience please consider upgrading.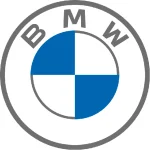 BMW
i4 Business Lease Deals
Interested in leasing a BMW i4? If you're wanting to go electric, but don't want to compromise the driving experience, the BMW i4 could make the perfect option for your next business lease.
The i4 is a high-quality, fully electric four-door Gran Coupe, equipped with a wealth of safety features and a claimed range of up to 365 miles. Its sporty appeal and elegant look is almost secondary to the comfortable drive, perfect for both the weekly commute and weekend getaways.
BMW even enlisted the help of composer Hans Zimmer to create a soundtrack to accompy the drive, enhancing the overall experience and meaning you won't miss the familiar roar of the BMW engine. Browse our latest business contract hire offers on the BMW i4 and find an agreement that best suits you.
If you've got any questions regarding a business lease on the BMW i4, just get in touch with one of our leasing experts.