Search
This website is not optimised to run on your browser. For the best experience please consider upgrading.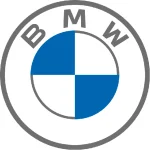 BMW
X5 M Business Lease Deals
For peak BMW performance, look no further than the BMW X5 M. An amalgamation of optimum 'X' luxury with 'M' styling and power to create an SUV that is as good off-road as it is on the race track. Featuring a 4.4 litre M TwinPower Turbo 8-cylinder petrol engine and producing 625 horsepower and 750 Nm of torque, the X5 M will get you off the mark… fast. 0-62 in 3.8 seconds to be precise. Take a look at our latest business contract hire offers on the BMW X5 M and find an agreement that best suits you.
If you've got any questions regarding a business lease on the BMW X5 M, just get in touch with one of our leasing experts.