Search
This website is not optimised to run on your browser. For the best experience please consider upgrading.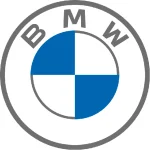 BMW
X7 Business Lease Deals
The X7 is the biggest and most luxurious SUV in the BMW lineup. In the words of BMW, the X7 'oozes elegance and refinement', and we'd have to agree with them. The X7 is opulent in every sense of the word, and with 7 seats, it means that all of your friends and family will be able to experience the luxury in complete and utter comfort with you. Take a look at our latest business contract hire offers on the BMW X7 and find an agreement that best suits you.
If you've got any questions regarding a business lease on the BMW X7, just get in touch with one of our leasing experts.