This website is not optimised to run on your browser. For the best experience please consider upgrading.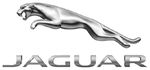 Jaguar
Business Lease
& Contract Hire Deals
Want a premium car steeped in an illustrious heritage for your next business lease? Look no further than the Jaguar lineup.
British manufacturer Jaguar has a long history dedicated to producing premium cars, and is known for its attention to detail with every vehicle, both old and new. If you're wanting a luxury car with a refined and enjoyable drive, Jaguar is sure to have the perfect lease deal for you with its fixed monthly rentals and indulgent experience.
The Jaguar XF and the more compact XE are perfect if you're after a luxury saloon. Want something racier, with an exhilarating drive? Check out the iconic Jaguar F-TYPE, the spiritual successor to the prestigious E-TYPE.
If you love an SUV or need a little more space, check out the Jaguar E-PACE or the slightly larger F-PACE for the perfect blend of practicality, personality, and premium experience.
You could even look at leasing the fully-electric SUV – the staggeringly impressive I-PACE - for a hearty mix of power, refinement, and zero-emission driving. The best part? Its all-electric capabilities mean you'll pay the lowest rates of benefit-in-kind tax.
As well as the business contract hire, Carparison also offers Jaguar personal contract hire, perfect for those looking for a car for private use.