Search
This website is not optimised to run on your browser. For the best experience please consider upgrading.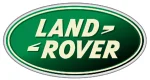 Land Rover
Range Rover Evoque Business Lease Deals
Wanting to lease a Land Rover Range Rover Evoque? The Range Rover Evoque was first introduced to our roads by Land Rover back in 2011, and since then has become one of the most popular compact SUVs on the market. Although known as more of an 'Urban SUV', the Evoque has impressive off-roading capabilities and certainly stands up to the heritage of the Land Rover brand.
With a premium cabin, good load capacity and great selection of engines, the Evoque takes many styling ques from the bigger and pricier Range Rover Velar, and is a major contender when it comes to finding your next lease vehicle. Take a look at our latest business contract hire offers on the Land Rover Range Rover Evoque and find an agreement that best suits you.
If you've got any questions regarding a business lease on the Land Rover Range Rover Evoque, just get in touch with one of our leasing experts.