Search
This website is not optimised to run on your browser. For the best experience please consider upgrading.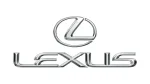 Lexus
Lbx Business Lease Deals
Interested in a Lexus LBX lease? Small and posh with an excellent drive and sumptuous interior, the Lexus LBX is the next best thing to being chauffered.
Long commutes will be a comfortable breeze, while the LBX's compact size means you'll never have any issues snagging that last parking space, even if it is a little tight. It might be the most affordable Lexus on the list, but you won't feel like you're missing out.
Browse our latest Lexus LBX business lease deals to find your perfect company car. If you've got any questions, get in touch with our leasing experts.
And if you're looking for a premium compact SUV as your everyday run-around, we also offer the Lexus LBX on personal contract hire.