Search
This website is not optimised to run on your browser. For the best experience please consider upgrading.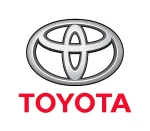 Toyota
GR Yaris Business Lease Deals
Wanting to lease a Toyota GR Yaris? One of the most powerful hot hatches currently on the market, the Toyota GR Yaris makes an exciting prospect for your next lease.
It hits 62mph in 5.5 seconds, and has a top speed of 143mph - but it's not just this impressive performance fuelled by a powerful three-cylinder engines that makes the Toyota GR Yaris stand out.
It'll certainly come alive on straight motorways or windy country lanes, but the GR Yaris is just as happy to nip around town as you commute to work or lug home the weekly shop, with a decent amount of boot space and a comfortable interior.
Providing the best of both worlds, the Toyota GR Yaris makes for a competitive choice for your next lease. Browse our latest business contract hire offers on the Toyota GR Yaris and find an agreement that best suits you.
If you've got any questions regarding a business lease on the Toyota GR Yaris, just get in touch with one of our leasing experts.
Request to be notified when rates are available
From time to time manufacturer supply issues or price fluctuations mean we are unable to display live rates for certain vehicles.
We only ever want to display correct information, so in these cases we ask you to register your interest and we will inform you personally as soon as we are able to quote you. Unless selected otherwise, we will not contact you for anything unrelated to this enquiry.
Rates request
Please provide your contact details below and a member of the Carparison team will contact you when model rates are available.