This website is not optimised to run on your browser. For the best experience please consider upgrading.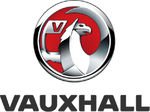 Vauxhall
Grandland Business Lease Deals
Wanting to lease a Vauxhall Grandland? With a new design and a commanding presence on the road, the all-new Vauxhall Grandland is an excellent contender for space and versatility.
The new Grandland boasts an updated infotainment system and a plethora of safety features, including adaptive cruise control, active lane-keeping, panoramic camera, and parking assist. The plug-in hybrid version remains a competitive choice for a business lease, keeping fuel emissions and consumption down, and helping keep the running costs more affordable.
Browse our latest business contract hire offers on the Vauxhall Grandland and find the best agreement for you. If you've got any questions about a personal lease on the Vauxhall Grandland, get in touch with one of our leasing experts.