Search
This website is not optimised to run on your browser. For the best experience please consider upgrading.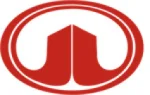 GWM ORA
Funky Cat Personal Lease Deals
Interested in leasing a GWM ORA Funky cat? With a cool, retro design and crammed full of forward thinking innovation, the Funky cat will be your new favourite space.
Range is good, with GWM ORA claiming the quirky car is capable of up to 193 miles so if you need a car to get you out and about, look no further. Take a look at our latest personal contract hire offers on the GWM ORA Funky cat and find an agreement that best suits you.
If you've got any questions regarding a personal lease on the GWM ORA Funky cat, just get in touch with one of our leasing experts.