Search
This website is not optimised to run on your browser. For the best experience please consider upgrading.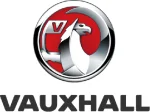 Vauxhall
Grandland Personal Lease Deals
Interested in leasing a Vauxhall Grandland? The new Grandland has been restyled around Vauxhall's new Vizor grille and boasts a commanding presence.
The infotainment system and safety features have been updated, with adaptive cruise control, active lane-keeping, a panoramic camera, and parking assist now offered. Spacious and practical, the Vauxhall Grandland is an excellent choice for a family SUV lease.
Take a look at our latest personal contract hire offers on the Vauxhall Grandland and find the best agreement for you. If you've got any questions about a personal lease on the Vauxhall Grandland, get in touch with one of our leasing experts.