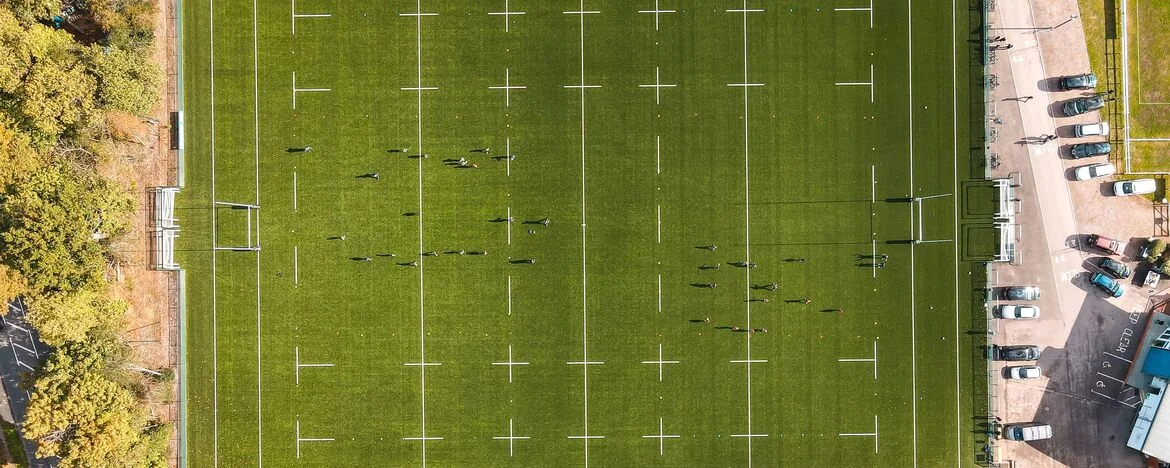 Think you know everything there is to know about rugby? Think again.
6 rugby related things that you might just be surprised to learn.
With the Six Nations now well underway, our minds have turned to all things rugby related. The tournament kicked off on Saturday 5th February and we are currently half way through proceedings with a results table indicating there is still plenty to play for, and with a Grand Slam still up for grabs for France.
Whether you're a die hard rugby fan or prefer to dip in and dip out, it never hurts to rock up to the pub (or your viewing establishment of choice) with a few conversation pieces up your sleeve. All the better if you can casually roll out a little gem that your mates didn't know so you can feel just a teeny bit smug about your superior knowledge, right?
Step forward Team Carparison! That's right, our dedicated marketing bods have done it again and have scoured the internet to bring you some absolutely corking rugby facts that are sure to make you look good. Well, interesting at the very least.
Sit back, relax and enjoy.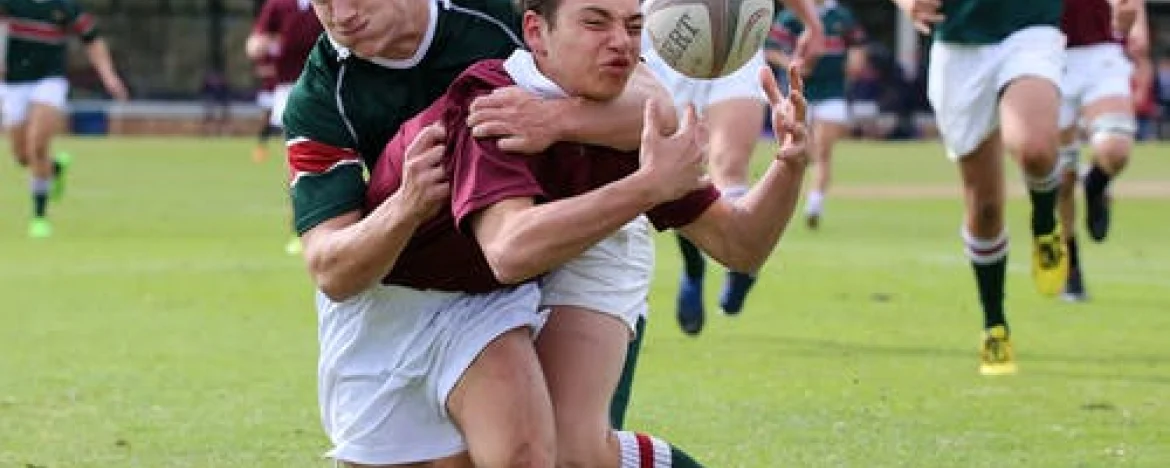 1. Its origins are as muddy as the game
Chances are you think you know the origins of rugby. It's widely accepted that the sport was started by accident in 1823, when William Webb Ellis, a pupil at the prestigious Rugby School caught the ball during a football match and ran with it.
Whilst catching the ball was allowed at the time, the rules clearly stated that on doing so a player should: "retire back as far as he pleased in order to punt the ball or pass it to another player. The opposition could only advance as far as the spot in which the ball had been caught and could only rush forward once the ball had touched the ground". Webb Ellis had other ideas, however, and the game as we know it was born. The legend has become so entrenched in sporting folklore that the Rugby World Cup trophy is actually named after William Webb Ellis.
Granted, it's a great story but some people are less than convinced that it's actually true.
In actuality, by the time the Rugby Football Union (RFU) was formed in 1871, despite comprehensive historical records of the sport, Webb Ellis's name was not so much as uttered in relation to the sport. Until 1876, when a rugby antiquarian by the name of Matthew Bloxham claimed that the practice of running with the ball had begun at Rugby School under the headmastership of Thomas Arnold.
In a letter to The Standard, Bloxham claimed that the momentous occasion had occurred in 1824 and credited William - whom he attended the school with, although Bloxham was a few years younger - with the act. His account proved to be a little flawed, however, when four years later he wrote an article recounting the tale but suggesting it took place in 1823. Then, in a later speech he claimed the year was 1825. Whilst a few years discrepancy isn't really enough to discredit the story, its introduction into the wider history of rugby is questionable.
In reality, when Bloxham first touted the idea, nobody really paid much attention to him.
It was some 19 years later when the story of William Webb Ellis, substantiated by Bloxham's 'first-hand account' actually made its way into the public eye. By 1895, the Gentleman's Game was in turmoil. The sport's popularity had spread across the country and was increasingly played by men from all backgrounds. But the public schools were losing their control of the game and feared that the working-class men of the north were about to corrupt their beloved sport.
In a bid to take ownership, a committee of Old Rugebians decided to promote Ellis's story and cement the sport as the exclusive invention of Rugby School. This rest is history - although fortunately nowadays, rugby has stepped away from such exclusivity and is a fun, inclusive game.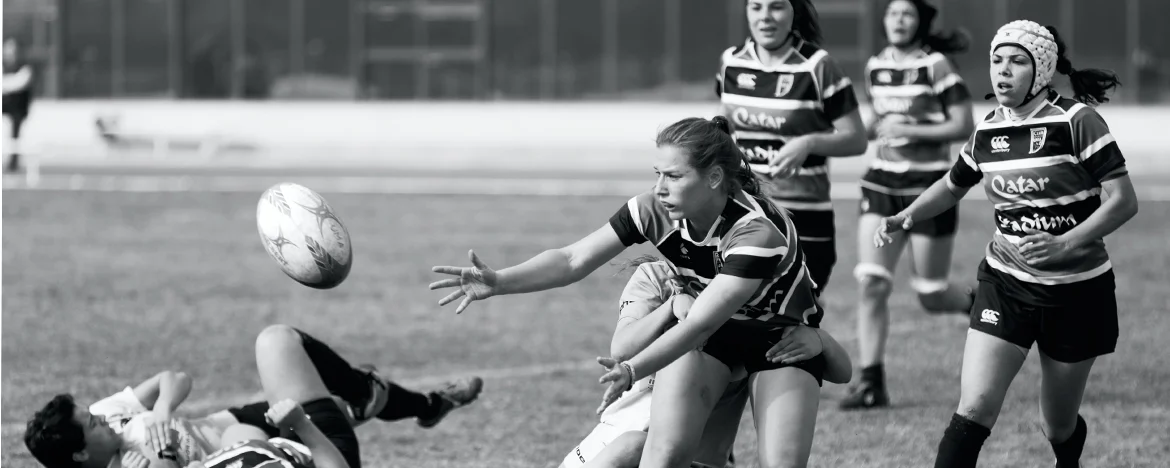 2. Going pro is a relatively new concept.
Despite its popularity, for a long time rugby was not officially a professional sport - amazingly, it was only recognised as such in 1995! Although not for want of trying from those involved.
As far back as 1892, it was proposed that any gentleman playing rugby should be compensated the grand sum of six shillings should a match require them to miss work. The newly formed RFU declined to act on this proposal though and it remained a hobby sport until two years later. In 1898, officials agreed that players could collect small accounts of money for participating in games but they must also hold down a job and unrestricted payments were forbidden.
That's a far cry from the world of professional Men's rugby in 2022, in which superstar skipper Owen Farrell is rumoured to earn around three-quarters of a million pounds a year. And that's not including bonuses, benefits, and sponsorship deals that can add several zeros to that figure for some players!
There is a still a lot of change required to allow our wonderful female rugby professionals to earn anywhere near equal share. But with women's rugby being one of the fastest growing team sports in the world in 2021, we really hope this fact is soon one to be heavily buried in our history books.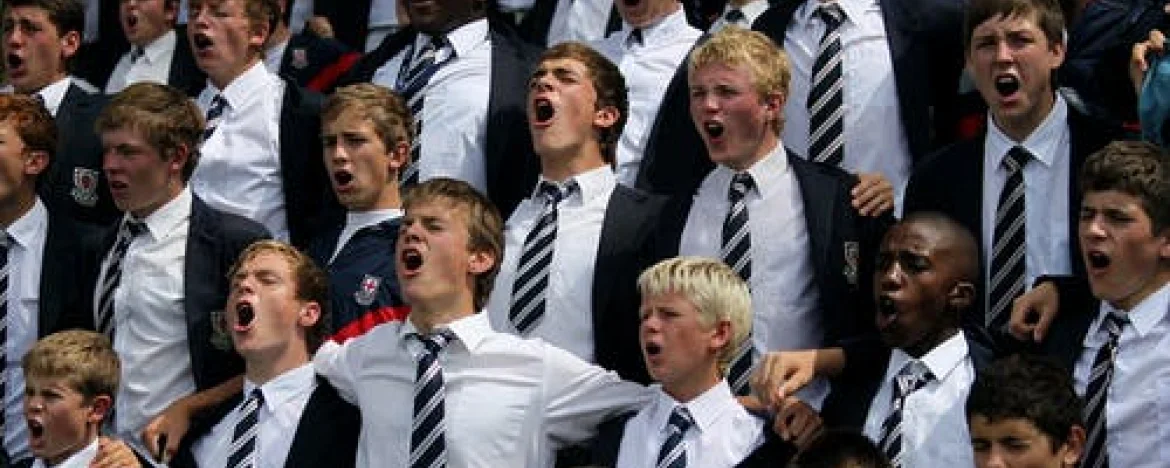 3. The real reason National Anthems are sung before matches
Patriotism, pride, a sense of togetherness - the tradition of singing a National Anthem before a game stirs up a plethora of emotions but have you ever wondered how it all started? Let me enlighten you...
The practice is believed to date back to 16th December 1905, when reigning Home Nations Champions Wales faced the mighty All Blacks at Cardiff Arms Park. The New Zealanders were embarking on their inaugural tour of the northern hemisphere and by the time they reached Cardiff, they had notched up a formidable 27 wins, including 3 against the remaining home nations.
With both sides undefeated, the pre-match hype was intense and the clash was being billed as the 'Match of the Century'. Curious, the Welsh team ventured to Gloucester to watch their opponents play and were intrigued by the now infamous phenomena of the Haka. Inspired, the Welsh Rugby Union decided to run an experiment of their own.
As the All Blacks came to the end of the Haka on 16th December, Welsh player Teddy Morgan launched into a rendition of 'Hen Wlad Fy Nhadau' a popular song written in 1856 that roughly translates as 'Land of my Fathers'. In no time, the refrain had been picked up by the 40,000 strong crowd and the media reported the effect as 'awe-inspiring'.
Wales went on to defeat the All Blacks 3-0, no doubt fortified by the charged atmosphere. So began the tradition of singing National Anthems prior to a match and Hen Wlad Fy Nhadau became synonymous with the start of the now famous practice - inadvertently giving Wales its own anthem in the process.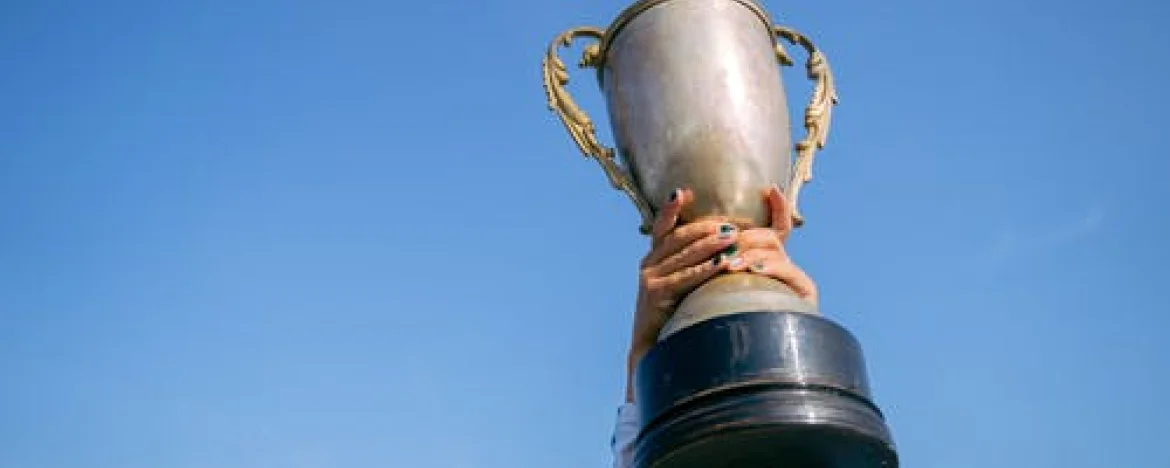 4. What a catas-trophy!
For the competitive amongst us, there's no sweeter feeling than victory. No sweeter feeling that is than perhaps the physical reward of a symbol of victory - otherwise known as a trophy to you and I.
As trophies go, the Six Nations Championship Trophy is pretty special. Handcrafted from Sterling Silver 925, using one single sheet for the body and over fifty individual pieces, the cup has six sides to represent the participating nations. It weighs in at 7kg, stands at 75cm high, and took designers Thomas Lyte over 200 painstaking hours to craft.
The trophy was commissioned in 2015, seemingly to reflect Italy's inclusion in the tournament (albeit 15 years late) but its predecessor met with a little known and rather fitting fate the year before. As officials prepared the cup for the 2014 event, they were horrified to find that a substantial part of the inside had eroded significantly.
The cup in question had represented the five nations since 1983 and had been presented annually to over 30 victorious teams in that time. What the whopping £55,000 insurance ticket had failed to account for though, was the damage that would be caused by that most caustic of all substances - champagne. It turned out that the erosion had been caused by years of players filling the trophy with fizz to toast their wins with!
In response the trophy we know and love today was commissioned and Lytes were instructed to line the inside with a 22-carat gold coating to help prevent any similar damage occurring. In an ingenious move, they also added an inconvenient lip to the cup in a bid to discourage players from using it as a drinking vessel.
Needless to say, the bid was ignored and the tradition continues - but the efforts are the best attempt at responsible drinking we've heard of.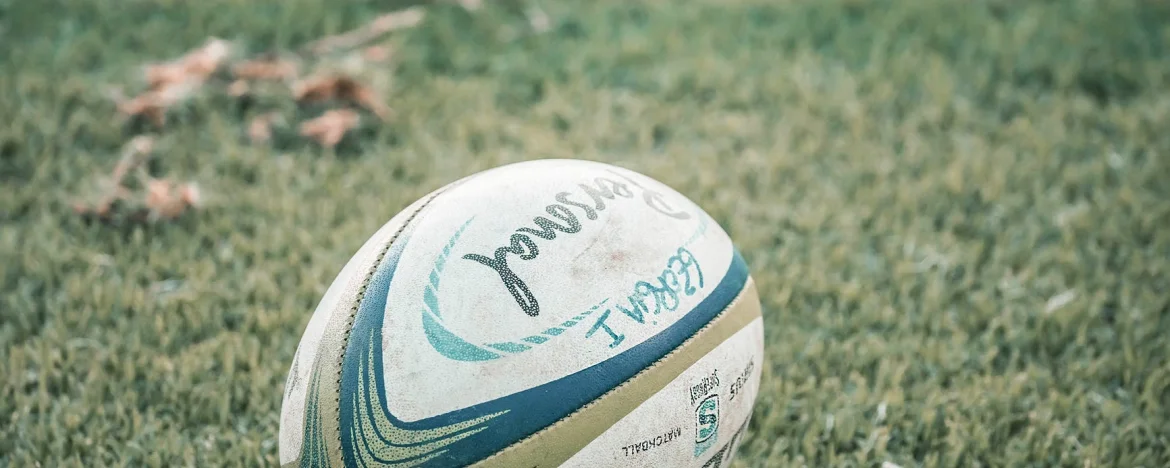 5. In the line of duty
Any high-impact contact sport comes with risks and in rugby, the dangers of head injuries have been increasingly well documented.
With several high-profile tragic deaths in the past few decades, the greatest minds in the sport are doing all that they can to protect and educate players at all levels. Of all the documented deaths relating to rugby, perhaps the strangest is that of Rebecca Lindon; wife of Rugby-based leatherworker Richard Lindon.
In the early nineteenth century, Lindon set up shop in Lawrence Sheriff Street, immediately opposite Rugby School. At the time, the game of rugby was in its infancy and the ball used was a plum-shaped affair. This was because it was made from a pig's bladder, encased in panels of stitched-together leather, and inflated manually via a snapped stem of clay pipe.
As such the shape of each individual bladder dictated the shape of the ball.
By 1849, the popularity of the sport was growing and Lindon found himself inundated with requests for balls from the boys of the neighbouring school. His work gave him an ample supply of leather so he agreed and enlisted the help of his wife to ensure production met demand. Rebecca's role was to inflate the pig's bladders by mouth - a daunting task in its own right as anyone who's ever blown up multiple balloons can confirm. Mrs Lindon took the term 'super woman' to a new level though as she undertook the role alongside running her own employment agency for servants and raising seventeen children. What a lady!
Unbeknownst to the enterprising pair at the time, pig's bladders are, in fact, not the healthiest of organs. Teeming with germs and disease, it seems inevitable to our sanitised minds that Rebecca would eventually fall ill as a result of her endeavours. Tragically she died, prompting Richard to investigate alternative materials to inflate the balls.
In 1862, he came upon the idea of using India rubber in the balls. Whilst the material was effective, it was too tough to inflate by mouth, so Lindon developed his own large brass version of the traditional medical ear syringe - which he subsequently won medals for. He did not patent his design and it was adopted by manufacturers far and wide and the rugby ball we all recognise today was born.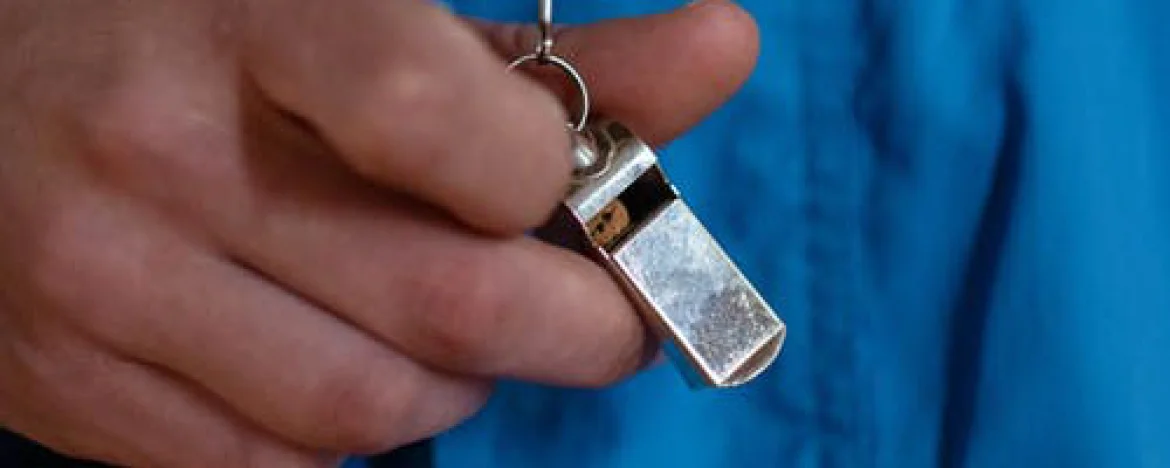 6. Whistle while you work
Sticking with that seminal All Blacks vs Wales game in 1905, it wasn't just the Welsh National Anthem that emerged from the match. Another great rugby tradition was also formed on that day - namely the use of the infamous Evans Whistle. First used to start the aforementioned game, referee Gil Evans couldn't have predicted just how significant his trusty whistle would become to the world of rugby.
In fact, the whistle has gone on to signify the start of every Rugby World Cup game since and has been diligently passed from referee to referee in the proceeding decades. After the 1905 match, Evans went on to use the whistle for games against the Springboks in 1906 and the Wallabies in 1908, when they made their inaugural tours of the northern hemisphere.
He then handed it over to fellow Welsh referee Albert Freethy, who famously used it during the final of the 1924 Olympic Rugby game in Paris. Perhaps more controversially, just one year later, Freethy put his lips to the whistle once more to send All Black Cyril Brownie from the pitch in their test against England at Twickenham.
Freethy eventually passed the whistle to All Blacks Invisibles manager Stan Dean who in turn gave it to one John Sinclair - a founder of the New Zealand Rugby Museum in North Palmerston in 1969.
Since then the trusty Evans whistle has been dusted off and transported to every world cup hosting nation by a willing New Zealand referee and used to kick off the proceedings. Well, until one fateful day in 2015 that is. For some inexplicable reason, the World Cup governing body decided that the whistle wasn't needed. Rather disappointingly for museum director Stephen Berg, who was due to bring it with him to Britain.
But fear not whistle fans - it soon made a comeback and is all set to take centre stage in South Africa in 2023. So whilst the officials of 2015 blew their chance by, well, not blowing the whistle, it was really just a load of hot air.
I'm here all week...