Search
This website is not optimised to run on your browser. For the best experience please consider upgrading.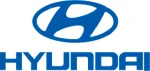 Hyundai
Ioniq 5 n Business Lease Deals
Interested in a Hyundai Ioniq 5 n lease?
If ever there were a hot hatch designed for the business market, this is the one.
It's electric, which means much lower rates of Benefit in Kind tax, and it's fun, which makes the commute to work that little less dull and that little bit easier.
Not only can you make the engine sound like a fighter jet, or a lightsaber, but it's a nippy little car, employing all the ingenuity of the Hyundai Ioniq 5 and putting it into a hatchback. It is really quite excellent.
If you've got any questions about a Hyundai Ioniq n business lease, get in touch with our leasing experts.
And if you need a hot hatch in your life – but not for your business – we also offer the Hyundai Ioniq n on personal contract hire.