Search
This website is not optimised to run on your browser. For the best experience please consider upgrading.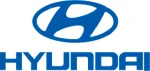 Hyundai
Ioniq 5 n Personal Lease Deals
Wanting to lease the Hyundai Ioniq 5 n?
The name might be clunky, but the car is anything but.
This is some of Hyundai's finest work yet. A hot hatch for the electric generation, Hyundai have picked up where old stalwarts left off.
With some fiddling of the electronics, the Ioniq n is not just speedy for the sake of being speedy. The drive is engaging, with different menus offering different modes that make for an exhilarating drive. Ever wanted to make your hot hatch sound like a fighter jet or a lightsaber?
Well, now you can.
If you've got any questions about a Hyundai Ioniq n lease, get in touch with our leasing experts.
And if you want to liven up the commute, we also offer the Hyundai Ioniq n on business contract hire.