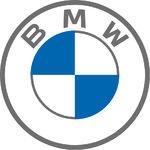 BMW
personal
contract hire cars
Look no further than a BMW car if you're looking for a personal car leasing from one of the most esteemed manufacturers in the world.
BMW has created such an extensive range of BMW cars that you are spoilt for choice when it comes to leasing your next vehicle. Choose from the hugely successful BMW 1 Series, the cult favourite BMW 3 Series, the epitome of luxury and performance with the BMW M8 or practicality and comfort with either the BMW X3 or BMW 5 Series Touring. Other models include the popular BMW i3 electric car, the BMW 2 Series and 4 Series Gran Coupe and other high-quality vehicles.
As well as the personal contract hire, Carparison also offers BMW business contract hire, perfect for those looking for a car for corporate use.