Search
This website is not optimised to run on your browser. For the best experience please consider upgrading.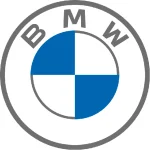 BMW
Business Lease
& Contract Hire Deals
If you're searching for a business car lease, look no further. A BMW business lease is one of the best on the market, allowing you to drive a company car from one of the most esteemed manufacturers in the world.
BMW's extensive line-up features some of the most stylish, comfortable, and reliable cars out there, and you're truly spoilt for choice when it comes to picking your next business lease vehicle. While there are no wrong answers when it comes to a BMW business lease, picking which one you want will be easier said than done.
Pick from the massively successful BMW 1 Series, the cult favourite BMW 3 Series, or the BMW Z4 with its wind-in-your-hair driving and sporty appeal. If you're after luxury and performance, opt for the BMW M8, or if you need practicality and comfort, choose the BMW X3 or BMW 5 Series Touring.
If all this doesn't satisfy you, BMW business leases don't stop here.
Take advantage of low rates of BiK tax and emission zone exemptions with BMW's electric models, including the BMW i3, BMW i4, or the BMW iX3. If you're not quite on board the electric ship, there's plenty of hybrid models instead, like the 3 Series 330e or 5 Series 530e saloons for low emission, wallet-friendly driving. The list truly goes on and on for those who fancy BMW cars as their next business lease.
For an unparalleled driving experience and the reliability that your business needs, our BMW monthly rentals make for an easy choice.